Purchase Ledger for Law Firms.
Our purchase ledger for law firms enables you to see the true financial position of your business because all purchases made by your business are recorded. Knowing how much money you owe at any one time and a supplier history can help negotiate better deals, additionally, it can also help with calculating your VAT liability and submitting your VAT Return.
Call us to arrange a free consultation.
Know the true financial position of your firm.
Monitoring your law firm's outgoings.
The benefits of Purchase Ledger for law firms.
The Purchase Ledger for law firms service is useful for segregating into one location a record of the amounts a company spends with its suppliers. The Purchase Ledger shows which purchases have been paid for and which purchases remain outstanding.
Some of the key benefits of the YourCashier approach include: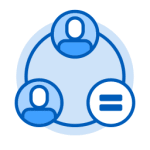 Real-time management
Inputting invoices – invoices are entered into your accounts software as soon as they arrive at the office allowing you to see the true financial position of your business on your current software.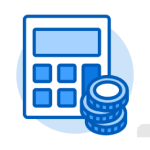 Maintaining relationships
Good relationships with suppliers – by using YourCashier to manage your purchase ledger, we will ensure that you will always be able to pay your suppliers on time and on the date the invoice is due.
Payments made on time
Payment Runs – at an agreed frequency we will prepare a suggested payment run for your approval. Following that, we will raise the payments on your behalf, using your online banking software. You are then able to approve these payments and, if required, we will send remittances to your suppliers.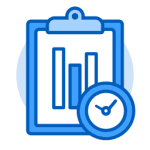 Management reporting
Reports – Your Cashier can provide regular creditor reports to monitor outstanding suppliers.
What to expect.
Outsourcing your Purchase Ledger.
As part of our comprehensive outsourcing service, Your Cashier helps legal practices to manage their purchase ledger function.
Invoices do nothing sitting in a folder. Maintaining excellent relationships with your suppliers can have added benefits including discounts and extra customer support.
Let YourCashier help you with cashflow by running a Purchase Ledger.
Ken Steele
Campbell Smith LLP
"Your Cashier has been a great solution for our firm. We no longer have to worry about our Cashroom function or panic about holiday cover or illnesses. Instead, we have a dedicated cashier working remotely who is part of a larger group which means that someone else can step in at short notice."

"In the 2 years we have used them they have always been available. They often go the extra mile and we know we are in safe hands with a team who understands the accounts rules. We have a better and cheaper Cashroom than we did when we had an in-house team and we look forward to a continuing relationship with Your Cashier."